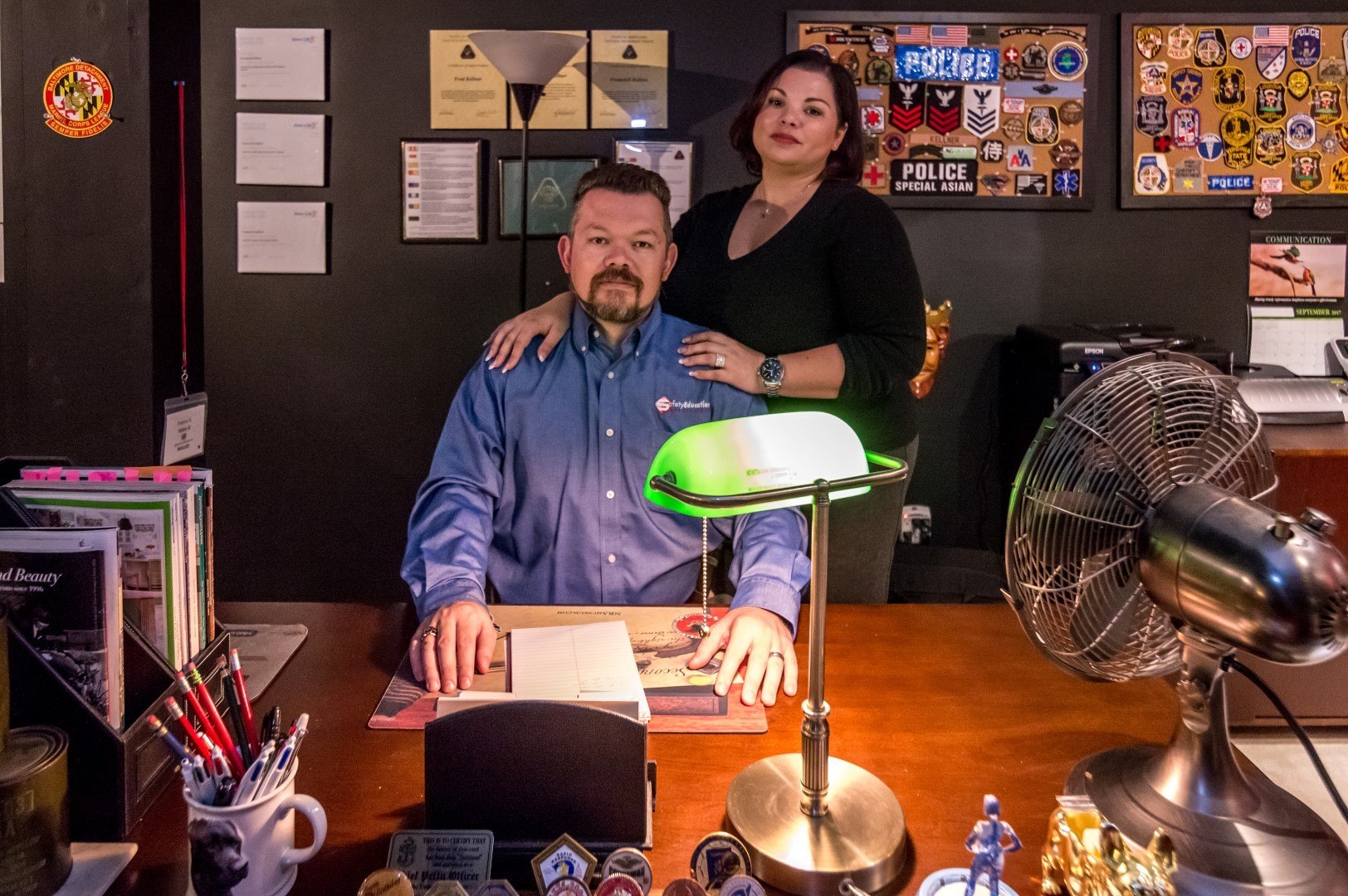 Safety Education Specialists L.L.C, founded in 2009, is a Women-Owned Small business based in Ashburn, Virginia. (EDWOSB). Our training company seeks to provide our students with the latest and most comprehensive CPR, AED, Basic Life Support, and First Aid Training available. Using the latest American Heart Association standards, our instructors will engage their students and create an environment supportive to learning and retention.
At Safety Education Specialists, training for both HealthCare Professional and the Private Citizen (Lay Rescuer) is efficient and comprehensive, offering custom tailored training for your unique needs. Whether a seasoned professional needing only an update or a brand new student needing a more comprehensive approach,Safety Education Specialists has the right mix for you! Building "Confidence and Competence" with every class, and with more than 100 years worth of experience, our instructors are adept at incorporating Real-World scenarios with the standard information presented to craft a dynamic and captivating learning experience. This potent mix of knowledge and affability has lead to great praise from our past students. Safety Education Specialists will travel to your location to conduct training at your most convenient time!
Let Safety Education Specialists prove just how effective and informative your class can be!
Allison Kellner: CEO/Course Director
American Heart Association Instructor, American Heart Association Training Site Manager, American Heart Association Regional Faculty for Virginia, American Heart Association Training Center Faculty.
A former Lifeguard, Optician and Administrator at U.S. Naval Station Annapolis, Maryland, Allison brings more than 20 years of experience to SES. Besides heading SES, Allison has been Adjunct Faculty at four Community Colleges, directed and instructed programs at several federal agencies as well as the Arlington Hospital Center and the National Institute of Health.
Fred "The Safety Guy" Kellner: Chief Instructor; CCO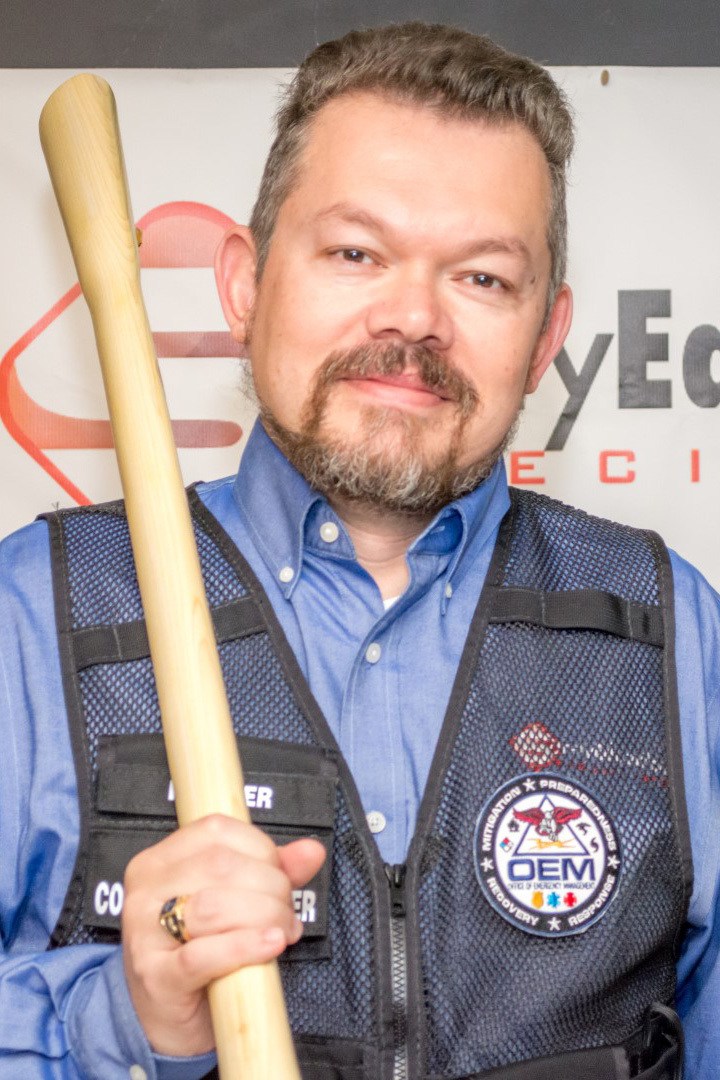 American Heart Association BLS Instructor, American Heart Association Training Center Faculty member, American Heart Association Regional Faculty member, American Heart Association Task Force Member.
National Safety Council Instructor, Emergency Care & Safety Institute Instructor, American Safety & Health Institute Instructor, American Environmental Health & Safety Instructor, American Academy of Orthopedic Surgeons Instructor,Instructor Trainer.
With an extensive Military, Fire, Police and Security background, Fred has spent over 25 years devoted to Emergency response and teaching others the same while serving as Adjunct Faculty at four Community Colleges, and developing Emergency Response and Preparedness programs for various government agencies teaching not only C.P.R. and A.E.D. but, Basic Patient Care Skills, Emergency Preparedness, Emergency First Aid and OSHA training. Hence he was dubbed Fred "The Safety Guy" forever losing his last name.
Our Instructors
Our Instructors are all current/former EMTs, Paramedics, RN's, Lifeguards, Physicians and Police Officers. Their backgrounds include Federal Agents, Nursing, Military Medics, Search & Rescue Technicians and Secondary Education. Their more than a 100 years of combined experience in Medical Response and Education provides SES with a vast pool of knowledge and talent to meet any training challenge which presents itself.
Our Staff
The SES staff is comprised of associates with a strong background in managing Traditional and Alternative Medical Offices, Dental Offices, Surgical Facilities, Assisted Living and Home Care as well as Veterinary care.
Security Policy: This statement should tell the consumer how their personal information is kept secure during the transmission of payment.
"Your payment and personal information is always safe. Our Secure Sockets Layer(SSL) software is the industry standard and among the best software available today for secure commerce transactions. It encrypts all of your personal information, including credit card number, name, and address, so that it cannot be read over the internet." (etc.)
Privacy Statement: We may use your Personal Information to operate, maintain, and provide to you the features and functionality of the Site. When you register with ses911, you agree to receive email communications from Safety Educations Specialists about related news, information, products and services. We may use your email address without further consent for non-marketing or administrative purposes (such as notifying you of major Site changes or for customer service purposes).
We use both your Personal Information and certain Traffic Data to improve the quality and design of the Site and to create new features, promotions, functionality, and services by storing, tracking, and analyzing user preferences and trends.